Cascade Disability Management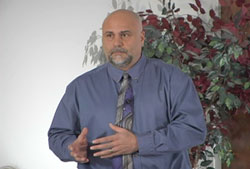 Cascade Disability Management came to SpykerMedia because they needed a training video for employees in order to maintain their certifications.  They planned to bring in an ergonomics expert to give seminars in the many states where Cascade has offices, but to fly him around the country was simply too costly.  Furthermore, there are always a few employees who, due to illness or other reasons, miss these presentations – and then the employees must be flown elsewhere to complete the training.  The solution:  have SpykerMedia videotape the presentation and create a DVD that could be shipped to every Cascade office, where it could be viewed by every employee, according to their individual schedules.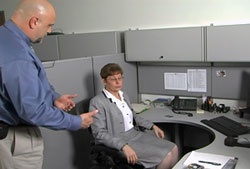 Spykermedia videotaped the presentation and integrated the speaker's PowerPoint slides into the completed version.   We authored the DVD into a two-disc set, including PDFs of handouts and a downloadable test to demonstrate that the employees had viewed the presentation in its entirety.  The DVD cover art and cases were professionally designed, and several hundred copies were printed.  Every disc was encrypted to prevent unauthorized duplication.
Cascade had the material accredited, and so saved a lot of money for every disc they gave to their employees.  Furthermore, they sold the boxed set to other companies from their website.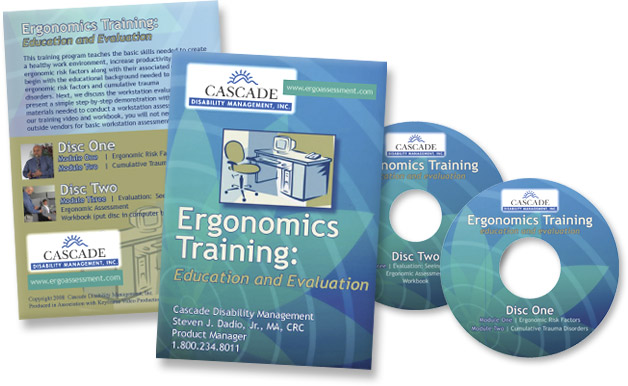 "The training video that SpykerMedia shot and produced for our company gives us an edge in our market. The final product far exceeded our expectations. We now have a high-quality video training product that can be delivered anywhere without the high cost of in-person classroom training sessions. SpykerMedia easily met our targeted deadline date, and we especially appreciated Simon's guidance and diligence throughout the production process."
-Shelley Pierman, Marketing and Training Coordinator
Cascade Disability Management, Vancouver, WA